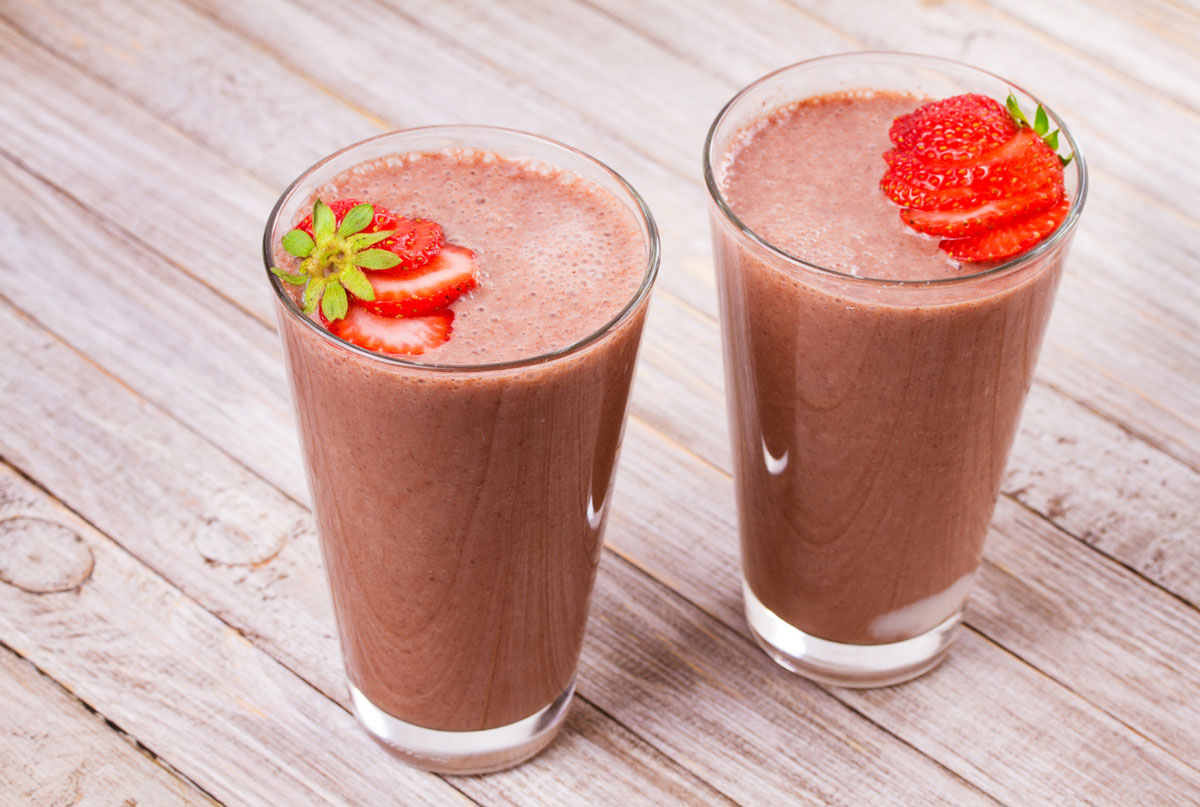 It is SO common to unknowingly overdo FODMAPs when making smoothies!  Unfortunately, your favourite "go to" super healthy recipe, may be causing you unwanted digestive discomfort.  I see this all the time in my IBS practice unfortunately.
In my world as an IBS specialist dietitian and mom, a smoothie has to meet certain criteria. It should be like a mini meal in that contains protein to help keep you full for more than 5 minutes.  It also needs to include fruit and/or veggies given that we should strive towards half your plate.  In addition, you can't miss out on an opportunity to add the right type of fibre that your gut will love.  Lastly, I think it goes without saying that it needs to low FODMAP.
In my Low FODMAP Smoothies Your Gut Will Love E-book, most of the smoothies contain about 10 grams of protein and 3-6 grams of fibre.
But, do the smoothies taste amazing?  Absolultely! Some of these recipes have literally been made hundreds of times in our blender.  I have a very sporty family with three pre-teen/teenage boys.  We've literally worn out blenders.   In fact, our blender barely makes it to the dishwasher anymore.  It is often given a rinse and filled up again.  Let's just say, I've had plenty willing and eager testers!
What if I'm vegan?  Each recipe contains "make it vegan" options.
Can I add protein powder?  It is tricky, but not impossible to find low FODMAP protein powders (see my article on How to Choose A Low FODMAP Protein Powder).  With that said, these recipes are all made with foods that are naturally a good source of protein.  If you desire to add more, I have included food and protein powder options too.
How much does your e-book cost?  It's FREE! 
Here's a glimpse inside…
Oatmeal Cookie Smoothie (thanks to Lauren Renlund, RD)
Chocolate Shake Smoothie
Strawberry Kiwi Tropical Smoothie
Orange Kiwi Sunshine Smoothie
Pina Colada Smoothie
Banana Cinnamon Smoothie
Peanut Butter Banana Smoothie (everyone's favourite)
Lemon Tart Smoothie
Tropical Ginger Smoothie
Blueberry Banana Smoothie

Refreshing Chia Lemon Agua Fresca
My goal is to help make the low FODMAP diet easy and delicious with simple recipes that you and your gut will love.
Warmly,
~Audrey