Way back in 2010, we took a trip to San Juan del Sur, Nicaragua with the kids. We spent our days on the beach, doing yoga and surfing. When in need of a cool treat, we visited a local family to buy frozen chocolate covered bananas. As a dietitian mom, I loved that my kids preferred the dark chocolate covered frozen bananas on a popsicle stick over ice cream. There is something really special about frozen bananas and chocolate.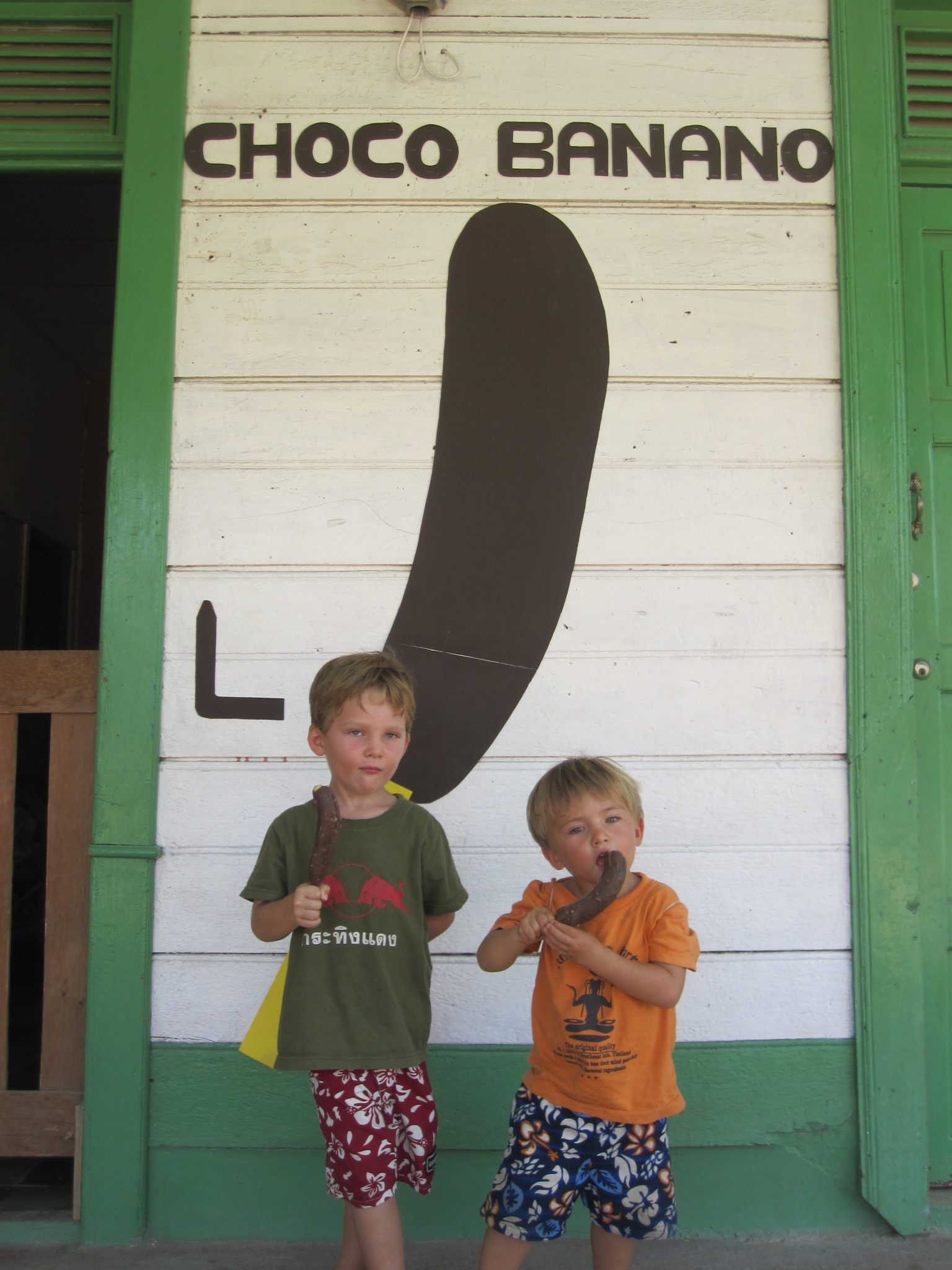 Don't tell them it's not ice cream.[/caption]
I really love the combination of frozen banana and dark chocolate, so I decided to re-create this lovely combination with peanut butter as well. Drizzling these treats with melted chocolate and chopped nuts gives them a much more sophisticated appeal. It was hard to keep everyone's hands off for long enough to get a good photo.
FODMAPs in bananas?
Monash re-tested ripe banana and found them to be higher in fructans than originally thought. The FODMAP limit for ripe bananas was decreased from 1 whole banana to 1/3 of a banana. However, one firm banana is still low FODMAP. For this recipe, I suggest you use firm frozen bananas or limit yourself to 1/3 of a banana which is about 2 or 3 pieces.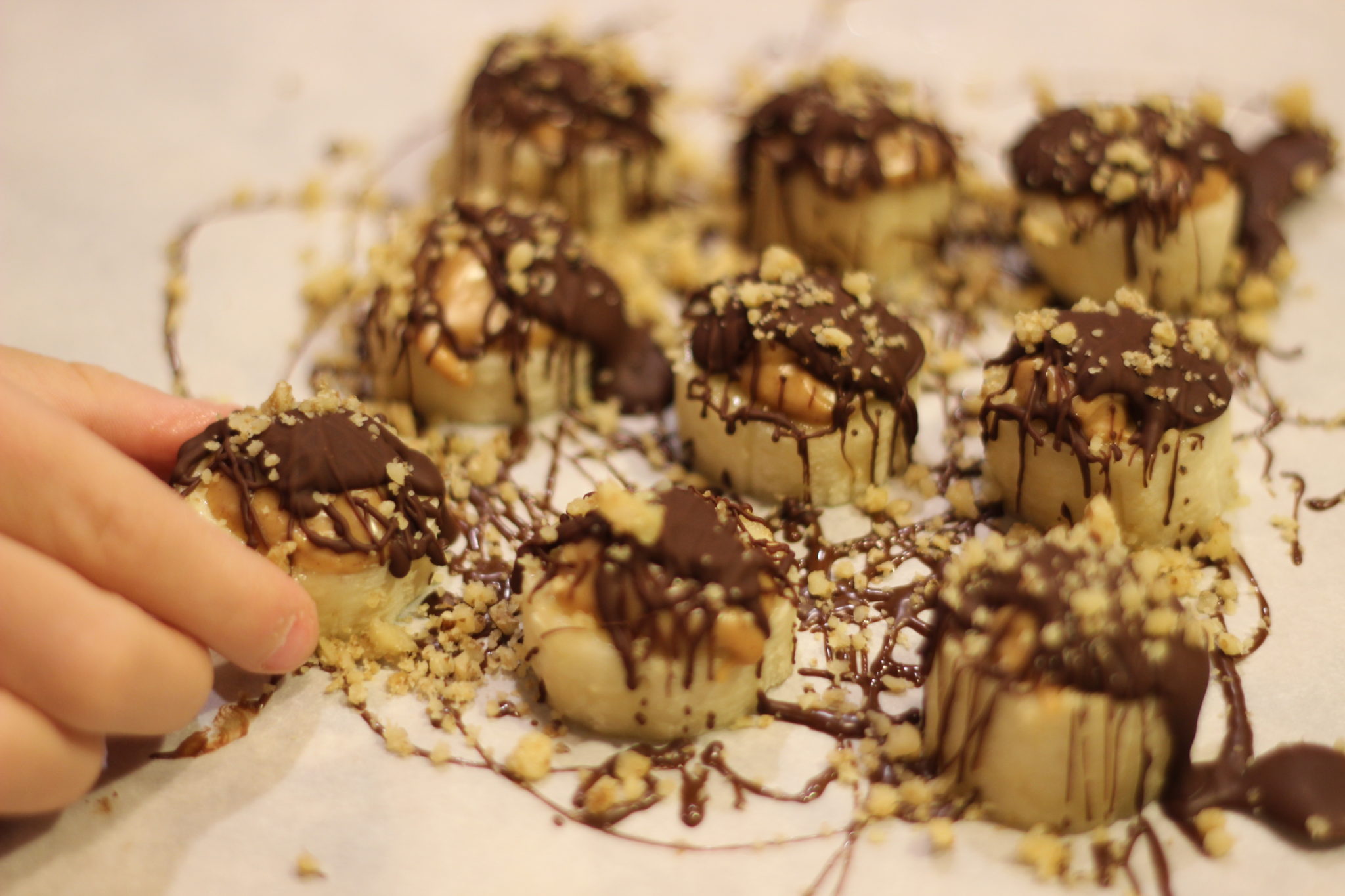 They all disappeared within minutes.
These banana bites make a perfect low FODMAP alternative to ice cream and they are really easy to make. Once frozen, you can store the leftovers in a container in the freezer. When you are ready to eat, partially thaw them on the counter for a few minutes to allow the bananas to soften.
Enjoy!
Recipe:
Decadent chocolate peanut butter banana bites
Recipe Type
:
low FODMAP dessert
Author:
Prep time:
Total time:
This mouthwatering recipe is quick to make and looks like quite a sophisticated dessert.
Ingredients
2 bananas (firm, unripe) peeled and sliced crosswise into 3 cm pieces
1/4 cup peanut butter
1/4 cup dark chocolate
1 tsp coconut oil
2 tbsp finely chopped walnuts, almonds or peanuts
Instructions
Line a baking sheet with parchment paper. Place the sliced bananas on the parchment paper. Top each banana with peanut butter.
Freeze for at least 30 minutes.
Gently melt the chocolate and coconut oil in a saucepan or microwave. Stir to combine.
Once the bananas are frozen, drizzle with melted chocolate and sprinkle with chopped nuts.
Place back in the freezer for 10 minutes till chocolate and bananas harden.
Enjoy right away.